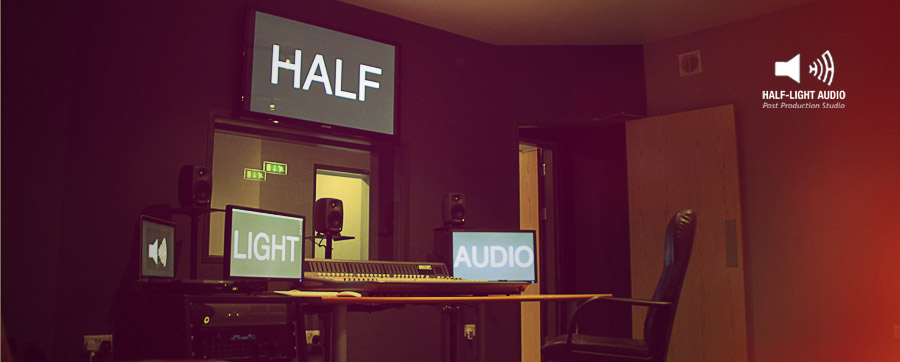 New sound studio opens in Munster
We interviewed Conor Barron of Half-Light Audio to find out about himself, his work and the sound studio he has opened in Cork city.
Conor, tell us a little about yourself:
Music and sound have always played a central role in my life, and at an early age I also developed a fascination with the technology involved. Like many people I played some instruments and began writing music and playing with bands around Cork, but it didn't take me long to figure out that I had more of an interest in working behind the scenes. I began dividing my time between live sound engineering and recording demos for bands from a small studio in town. Eventually I went to study Music Technology in the University of Limerick which brought together the creative and technical elements of sound and music in a meaningful way. Not long after I got a job in Bristol, UK, working as a Creative for Apple Retail where I was exposed to the world of media production. I returned to Cork with a plan to build a sound studio and work in the audiovisual industry here.
What is your job description?
In my role as owner of Half-Light Audio I wear many hats. I look after the technical audio requirements of film projects such as sound editing and mixing, as well as composing and recording music for picture. Each project brings a unique set of challenges and I enjoy the problem solving elements of my work. I find that networking is also vitally important to my job. Getting out there and meeting others in the industry can be hugely rewarding and gives me a chance to escape the
confines of the studio for a while!
Can you tell us a little about how you got into movie audio, and your audio career so far?
While working in Bristol I had the good fortune to meet and work alongside some very talented folks working in the picture industry. I collaborated on a handful of projects and was bitten by the bug. Back home in Cork I advertised my services and was encouraged by the positive response I received.
Is there an area of sound/audio development that you're particularly drawn to?
It's hard to say really. I enjoy working with others and helping them bring their projects to the next level. In terms of individual sound and music tasks I take each stage as it comes and give each one the attention it deserves to achieve the overall goal. If you were to really pin me down I would say that I enjoy the pre-production stage because a blank canvas is one of the most terrifying/ exhilarating things in the world!
You also compose soundtracks. Can you tell us a bit about that?
Music for film is a strong passion of mine. Even though I've only been composing film scores for two years now it's been a dream of mine for a long time. When I was young I remember turning down the volume on the television and playing guitar along to the picture. It's a privilege to work with some of the fantastic film making talent here in Cork and to be trusted with scoring their films. I enjoy the collaborative element of film making and there is a true synergetic effect that can be achieved when a composer works closely with the director of a film in creating a soundtrack.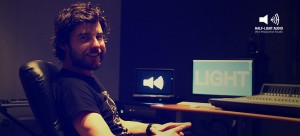 Have you particular advice to give amateur film makers regarding audio in their movies?
Plan ahead! Professional film makers will bring their location sound recordists along with them when scouting locations. The purpose of this is to spot any potential sound problems. Examples of this may be excess traffic noise in an outdoor location, noisy electrics in internal locations. Even if you don't have a sound recordist these are things you can do yourself, all you need is a pair of ears! Most film makers will be slow to change a film's location purely because of sound problems, but knowing where the potential pitfalls lie might make the difference between a horrific audio track and a useable one.
Have you an opinion on recording sound direct to camera?
If your only option is to record your audio directly to camera then I would recommend investing in a decent external microphone. Many cameras support a single external sound source for the simple reason that on-board microphones usually aren't of the greatest quality. A single shotgun mic aimed directly at an actor will yield significantly better results than an on-board camera in the same position. Without getting too technical the shotgun mic can target a sound source from a distance (i.e. without being visible in the shot) whereas an on-board mic would have to be shoved up in front of the actor's mouth to get the same results. Ultimately the benefit of a shotgun mic is a noticeable reduction in ambient noise on the soundtrack with more of a focus on dialog.
Do you think that sound in movies sometimes doesn't get the respect it deserves?
I think that there are really two answers to that question. When a film is being shot, especially in lower budget productions, sound is often one of the last considerations to be made. This is usually to the detriment of the audio track. However, during screenings it suddenly jumps up and becomes one of the first things to be noticed. Film makers are generally very visual people and most of their focus when it comes to production is on the picture. If you feel that you fall into that
category then the two wisest investments you can make in regards to your soundtrack are an experienced location recordist and sound editor.
Are there any movies in particular that stick out in your mind as being notable for their use of sound?
I have a very short term memory for these kind of things, so instead I will say the most recent film I watched with great sound was Super 8. Sound design was done by the venerable Ben Burtt and the team at Skywalker Sound, and it is a masterclass in restraint and controlled excess. Chaotic explosions are interjected by uneasy silences which makes a refreshing change from the 'wall of sound' technique that would have been used by so many others.
What are the main creative / technical challenges you faced in achieving your vision? Do you find the same challenges cropping up on each of the movies you work on?
I think the truthful answer here is probably budget shortages. Many film makers have difficulty raising the finance needed to get their ideas from their heads and onto the screen. Lack of funding means that compromises are made along the way. In sound, for example, the full complement of audio production for a feature film might be location recording during shooting, and then during post production dialog editing, ADR, foley, sound design, sound effects editing and ultimately mixing. Short film projects that reach my desk usually have had a location recordist involved and that is an excellent starting point. With minimum budget you can really shine up those audio tracks in the edit, but if you are trying to get the 'big sound' achieved in commercial features then funding is a must.
Can you tell us a little about what you are currently working on?
Right now I am writing and recording the music score for Mark Cogan's latest short film, 'Partly Cloudy'. Mark and I worked together before on his previous short, 'All Night Long' which screened as part of the short film corner at Cannes 2012. Mark has a great talent for keeping the energy flowing in his films, something which only experience can teach you. This film score also sees the return to our studio of Holly McConnell on lead violin, accompanied by the Half-Light Quartet.
There seems to be a buzz building around film making in Cork. Have you found this to be true?
Absolutely. The past year alone has seen the launch of the Southern Screen Professionals, the Cork Screen Commission, two post production studios, and a wealth of talent continuing to grow their skills in the industry. Up until now film making in Cork has been fragmented, but now we are seeing more of a joined-up approach which is the foundation of sustainable growth in the region.