This week we had the pleasure of chatting with Una Feely. Una co-founded IndieCork Festival in 2013, the only arts Co-Operative in Ireland. The festival focuses primarily on independent film, media and cross-platform arts. Her background is in programming and arts management. From 1991 – 2013 she worked with Cork Film Festival. She has programmed Irish film showcases for many international festivals from Lisbon to Liverpool. She participates on the Board of Directors of the Crawford Gallery, and the directorate of the International Short Film Conference.
Hi, Una – thanks for taking the time to chat with us. We will start with the broadest possible question: What do you look for in a film?
It's hard to define, as short films in particular throw up so many surprises. I'm always looking for films that move me in some way. These kind of films come under the heading of 'films that had to be made'. I'm also looking for films that are fresh and innovative – not necessarily experimental, as I've chosen many narrative dramas too over the years. I think it's more about the treatment a filmmaker gives their film – the nuances, the subtleties and the intentions behind it. And then how successful it's been at getting that across into one coherent piece of work. That doesn't necessarily tie into fabulous technical achievement either.
What advice would you give to filmmakers hoping to maximize their chances of getting their films into festivals?
You can make a great film but send it to the wrong kind of festival, one that doesn't focus on your type of work. This is so disheartening for filmmakers, so I would say do the research on which festivals might suit your film – what kind of work have they selected before, read between the lines of their entry form and their website statement. Often you will find some hint as to the kind of film they think is worthy. Find out which festivals are genuinely respected, where getting selected will be a real honour and something taken seriously. Don't be disappointed if your film doesn't get into Cannes or Venice, very few do! Rejoice if it gets into even one decent festival, someone has identified with your film and appreciated it. Present your film in a professional way, making it easy for the festival to process it and play it.
Finally, before sending your film out, do get a few genuinely independent opinions on your film, so that you know the film might travel well.
Sometimes I think that the shorter a short film is, the more likely it is to get screened by festivals. Do you think that's true?
Actually I think the heyday of the 3 minute short is gone. That said, we had some amazing very short Japanese animation at IndieCork last year. Very short films are quite hard to find now, except for animation. It's good to have a mix of lengths from the audience point of view though and that's one reason festivals like them too, so they are seen as more 'programmable' In general I think short films have got longer, 20 minute films are almost standard. Sometimes a longer length allows the filmmaker to create a stronger more lasting statement. Generally, adding length to a film can damage it badly I think – and the best rule is to make a film the length it needs to be, nothing more.
I noticed in your previous selections that you place a great emphasis on the quality and diversity of the films you program. How do you source these films with an eye to keeping the quality of the programme so high each year?
Thank you! I suppose it's a competitive process for one thing, so last year IndieCork received 3,000 plus entries. Viewing all of these was difficult logistically, but it pays off when it comes to rounding it down to roughly 50 films. Then you really see the quality coming in and the feeling that each film has won it's place in the programme. The shorts selection should be a look at the best of what's happening internationally and at home. You do have to care how the programmes are put together, and think and practice different combinations in your head at least.
What is your approach in working with the film selection committee to choose movies? Are there any battles over specific films?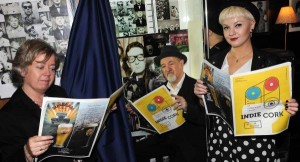 Last year the people selecting films were from diverse backgrounds and this contributes to the mix of films selected. For example we had a Canadian film expert working away independently sending in her reviews and we also had festival directors from well regarded international festivals contributing. Locally, there was a small army of interested and knowledgeable contributors. This was the great discovery for us, that on our doorstep there is invaluable talent and support and a real cinema constituency keen to contribute to IndieCork. We do discuss some films indepth and at length. Generally I'm in favour of the 'if you love it we'll try to screen it' approach, so long as you can shine some light on a film that others maybe can't see the merits of immediately. So there is some convincing to be done at times, but if somebody genuinely has a passion for a film, it deserves to be listened to. There are always 10 other festivals that could have happened in the unselected pile each year.
In your view, what is the role of a film festival?
Big question! Firstly I think a film festival is a celebration of a few things – of film, of an audience coming together, of those that make films and of the community they're based in. There's a great bit of magic that can happen if it's done well. Everybody has the sense of investment in it; the filmmakers, the organisers, the audiences and the industry. it should be a genuine showcase for filmmakers – an opportunity to present their work, and to get feedback and interaction with an audience. A festival should provide access and opportunity. There is so much happening in independent film and so little of it seen, and yet Cork has this great appetite and appreciation of film. At IndieCork we're trying to instill this into how we work, a sense of Cork celebrating independent film and creativity. We're also keen to bring a bit of fluidity back into the scene. The festival template can become very staid, with financial pressures and tourism statistics dictating activities. There is a tendency to plough the same path again and again, as that's what is being asked of you by the funders. IndieCork will certainly do our best to avoid that. On a basic but important level, festivals contribute to the quality of life where you live.
Have you any thoughts or advice regarding Irish films or films made here in Cork?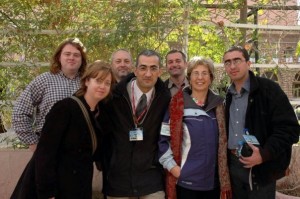 I think great development has happened in Cork on the film scene over the past decade. It would be good to see that continue, despite the very centralised focus on filmmaking in Dublin. I would worry about investment in Cork, and the Arts Council decision not to fund Cork Film Centre is a blow to many people. It will just simply make it harder especially for those new to the scene, to gain access to equipment and training. So perseverance is so necessary for anyone determined to make films in this climate. I think the emphasis from funders has been to support films that are determinedly making their way to a particular marketplace, usually focused on the U.S. No disrespect to these filmmakers, but I'm more interested in the personal and individual approach to filmmaking, story-telling, experimentation, whatever the area you're interested in. I don't think that the films we make as a national cinema have a very personal focus but again there isn't the sheer volume of filmmaking here. The flair, vision, imagination and individuality that you see in short films, isn't generally coming across in feature filmmaking. Last year at IndieCork, we found some exceptions to this in the new Irish features we presented, these filmmakers were all working outside of mainstream funding and perhaps that was liberating in exploring their own path. The budget is the aesthetic, as the great producer Christine Vachon says. Locally there is now a foundation of filmmakers in Cork, engaged and producing good work. I think opportunities to think outside of what you know are invaluable; seeing international films at festivals, meeting delegates and seeing what's happening internationally (not just the U.K. and U.S.) all really helps to widen the scope of the work. I've noticed a correlation between filmmakers who will spend a week at a festival taking in all the international shorts programmes, and those making good work.
What can we expect from this year's Indie Cork Film Festival?
We have a lot planned! We have been developing the idea of IndieCork for one thing. We see the festival as a fluid concept in terms of presentation, so we're looking at events that you would call cross-platform in that music, film, performance and other elements are involved. We have of course at the core, film. We're working with a couple of international agencies on presenting specific work and themes, all to be revealed late Summer. We're again putting together some workshops that we think are relevant and important. Last year, Niall Owens put these together and did a great job, so Niall is back this year with renewed ideas and plans for that element. Our first year was pretty much an exploration of what could be created in six months. So 2014 will offer a more fully rounded festival – on a budget of course! We're working in partnerships of different scales too; locally with a lot of creative producers and internationally with agencies and festivals and filmmakers. 2014 will see our partnership with Heritage Pubs and their venues blossom out in a central part of the festival too. We're looking forward also to bringing some exceptional talent to Cork, people with a lot to offer both the audience and the filmmaker. Plus, IndieCork is always going to be rooted locally. The team here is available to connect with anyone with a good idea; that mercurial element is something we've instilled to the fabric of the festival. Mick Hannigan is not hard to find about town! …and the rest of us aren't far behind him either, so get in touch; IndieCork 2 is coming!
For further information on IndieCork, or if you wish to submit a film to IndieCork, check out: http://indiecork.com/
and: http://www.facebook.com/IndiecorkFilmFestival